How To Choose The Best Music For Your Party: A Step By Step Guide
You are probably wondering how to choose the best music for your party, wedding or birthday? There are easier ways of planning the playlist so read on and find out. 
Many people are happy to leave the hard work to the professional DJs but a high percentage of party hosts will like to throw some ideas over to the DJ. There is nothing wrong with this at all and it helps the DJ get an idea of what you and your guests like to dance to.
There are certain things you will need to remember if you are compiling a playlist for the DJ for example, you may be 18 or 21 and having a birthday party with all your friends of the same age?
The music is probably going to be easy to choose as you and your friends will be more or less into the same music from the charts with a few old school classics thrown in for fine measure.
The same goes for 30th, 40th, 50th, and right up to 80th birthday parties. You will be inviting people who are around your same age so the music will reflect those age groups.
Weddings are a completely different story as you will need to factor in the varied age ranges. You will be inviting family members with varied ages from toddlers up to elderly people that may well be into their 80's and 90's. Your friends will be around the same age but you can't just cater to your friends.
There are ways of working on a playlist that can make the process of compiling a music list a little easier.
How To Choose The Best Music For Your Party:
Step One:
Send out a "Top 5" request sheet in a bulk email (remember to bc them for privacy) to all your guests that are attending. You can download our template in a pdf document here.
Step Two:
Once you have received all your requests from guests, you can forward them all onto the DJ or compile the best ones into a Top 20.40 or 50 and send the main list to the DJ so he has all the requests.
Up to 50 requests should be enough and that will allow the DJ to work in some of their ideas to keep the dance floor buzzing. You will also need to be aware that the DJ will also receive requests for the night.
Step Three:
We take a look at a couple of streaming platforms for choosing the best music for your party. Spotify and Apple Music have access to millions of titles so you should find what you are looking for.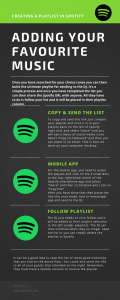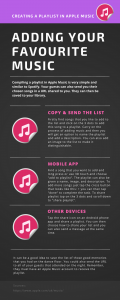 The DJ will obviously use this list to guide their music set throughout the party and will quite possibly have the majority of the music on the list anyway.
If there are a few obscure tracks in the list that are a "must play" and they are not in the DJ's current database then at least they have them in the playlist to play from Spotify or Apple Music.
Playing a few tracks from smartphones or iPads are not uncommon in today's technically advanced world.
YOU MIGHT ALSO LIKE THESE